Ausstellung und Vernissage "Faces"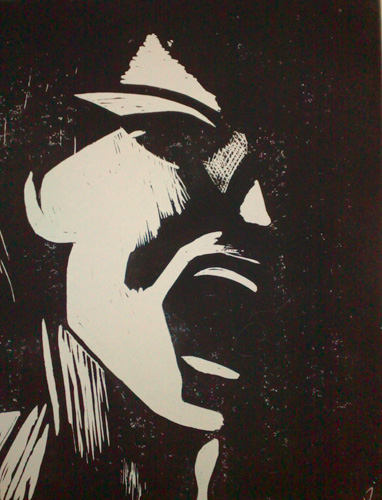 On June 9, 2016, the opening of the joint exhibition "Faces" will take place in Rindchens Weinkontor in Munich's "Schlachthausviertel" district (Zenettistraße 11). On display will be woodcuts and xylographs by Joachim Graf and photographic counterparts by Timo Bierbaum. This cross-over exhibition is the first joint project of the two artists and will last until July 15th.
All interested parties are cordially invited to the vernissage on June 9th, starting at 18:00. Enjoy the exhibits with a good glass of wine and discuss with the artists. Admission is free of charge – advance reservation is requested.
Further information in the event announcements of Rindchen: Event "Faces" or on the FB fan page of Timo Bierbaum
Further works by Joachim Graf can be found on his artist homepage "Kunst gegen den Strich":